TR-069
Global leader in software solutions
What do we do?
As one of the leaders in device management in accordance with TR-069 standard and in the creation of IoT solutions, our company is ready to offer you the various types of services. Every year, the standard set of telecommunication services in the offices and apartments significantly expanding due to telemetry and video surveillance services, voice and video communications, and digital TV on many devices. All of this now requires not only high-speed data channels, but also advanced methods of managing the network architecture and extended control of subscribers CPE devices in the customer's network. Our services allow you to check the operation of these networks in an online mode, evaluate communication parameters, review the use of services and status of subscriber devices, and remotely configure customer equipment giving the access to new technologies. TR-069 standard now in use provides ample opportunities for automatic control of access speed limits specified in a subscriber tariff plan, diagnostics of equipment and its remote reconfiguration without visiting our Client, which significantly reduces the time for processing of incoming applications.
News
Dear Clients and Partners!
We inform you that according to the Order of the Ministry of Digital Development, Telecommunications and Mass Media of the Russian Federation No. 162 dated April 07, 2020 TR-069 and its software were included in the Unified Register of the Russian Programs for electronic computers and databases, which allows our company to participate in tenders for software delivery, to develop and offer software for any state companies and structures, including government bodies of the Russian Federation.
The establishment of the Register of the Russian software is enshrined in the Federal Law and implemented in order to enhance the use of IT products in the government bodies of the Russian Federation, as well as in order to provide the owners of software with State support measures. Additional goals are to ensure the information security of authorities and import substitution.
Our services
View the list of provided services
Full range of services
The development of program products by our company is an integral part of software engineering, which also includes other disciplines responsible for functioning and maintenance of our software. At the forefront in the development of our computer programs is the problem of quality, cost and reliability, satisfying our customers and acquirers. Some programs contain millions of lines of source code that must be performed properly under all conditions. The complexity of most software is comparable to the most complex modern machines. Our software development process consists of several stages:
Analysis of Customer needs
At this stage of work we specify our Customer's visions and requirements for a software product. In the overwhelming majority of cases, this stage is the most difficult, since it often happens that the client is poorly versed in the features of software development and doesn't imagine what developers need to know and, most importantly, what he needs to report about the product. The development of requirements is an extremely important part of work, therefore, we pay close attention to it.
Development of software product
Once we have understood the subject area, we start the software product development process. When creating a software product, we develop the architecture of software components, select the necessary design patterns and draw up a scheme of the information database of the system.
Development

When the requirements have been formulated and documented and the architecture is ready, our engineers begin developing of software product. At the development stage, we also produce system documentation.

Testing and implementation

After development, we test both individual program components of so-called modules and the entire system, in order to confirm its compliance with the requirements set by our Customer. It should be noted that the unit tests are usually performed by our programmers, the developers of this specific module, at the development stage. When all the tests have passed, the software is ready for implementation. Implementation can be carried out either by our specialists that will arrive to the customer premises or by the current technical staff of the client after preliminary training in our company.

Maintenance of software product

After release of the program, TR-069 will be responsible for technical support of this product and subsequent release of new versions in which will be fixed the identified errors or introduced new functionality. We shall also provide post-warranty support and training for our software users, as well as their technical representatives.
We are very careful in all stages of work, however, we pay special attention to development of preliminary requirements and design, since the cost of fixing errors after release of software is usually several times higher than the cost of fixing errors made at the programming stage. We are doing everything to ensure that our Customers who applied to us for the first time remained satisfied with our work, and shall apply to us again and again.
Our products
Technological step forward
Functional description of the product
All our software products are created with consideration for the needs of the market, our experience and the wishes of our customers. They are able to successfully fulfil the tasks assigned to the user and ensure the correct operation of all connected or tested devices in accordance with applicable protocols and specifications. The product line of our company is expanding rapidly, and today we are ready to offer our customers a number of high-tech and promising programs that improve the quality of work and the speed of their equipment.
Interop Testing Service
The Interop testing service has been developed for accurate and rapid testing of DUTs (Device Under Test) in various conditions, with application of different types of scenarios. This service allows you to monitor your tests, devices and results subject to their compliance with required specifications and also to identify problems with implementation of the protocol.
Our cloud service can validate your CPE (a router, LAN device etc.) in a simple, fast and reliable way. Since this is a cloud tool, no proprietary hardware is needed and you can run all tests on any PC with any operational system. You can run automatic or manual tests and execution logs will always be available to help your debuggers to understand CPE behavior. In accordance with obtained test results, you can create the environment necessary for achievement of desired indicators.
In order to guarantee continuous monitoring and further analysis, we have developed this service, which makes it possible to carry out your tests 24 hours a day and seven days a week from any place in the world directly in your browser. The service generates reports subject to the test results and you can share them with engineers or other representatives of the Client.
The Interop Testing service contains both standard test tasks proposed by BBF and specific tests developed by our company that arise from experience of using real scenarios applicable by telecom operators, including various service models, diagnostic tests, security issues (Vulnerability) and other user scenarios.
The devices involved in this ecosystem include routers, gateways, voice systems and set-top-boxes, Wi-Fi APs, smart home hubs, and the IoT, in other words the wide range of network connected consumer electronics. Within the frameworks of this service, the following tests may be available for you:
Broadband Forum

TR-069 (CWMP)
TR-369 (USP)

Open Mobile Alliance
DHCPv4 and DHCPv6 Server
Automated provisioning and remote management of CPEs are vital for providing services by Internet service providers (ISP), telecom operators and landline services technical stuff. It helps to reduce costs, time and complexity and also to deploy new customer services. Our network software plays an important role in service activation, because every CPE must have a unique IP address.

DHCPv4 and DHCPv6 server allows seamless integration with existing environments and provides scalable and reliable DHCP/IPAM service for millions CPEs. Our software product shows not only significant reliability but also extremely high performance that confirmed by existing key features and indicators. DHCPv4 and DHCPv6 server is a clusterable carrier-grade network server that automatically provides and assigns IP addresses, default gateways and other network parameters to client devices.

It relies on the standard protocol known as Dynamic Host Configuration Protocol or DHCP to reply to the clients broadcast requests and can be seamlessly integrated with any existing service provisioning platform. Our server automatically sends the required network parameters for proper communication in the network and can assign IPv4 and IPv6 addresses to any Client. Our product supports the most existing technologies, standards, systems and services (FttH, ONT provisioning, DOCSIS, VOIP and IPTV etc.).
Device Management Server
The Device Management Server application is designed for deployment in the network of provider and provides comprehensive capabilities for managing its environment. It has easy-to-use and user-friendly interface that enables operator to perform various management tasks. After connection the customer-premises equipment to the server, the provider can use it for subsequent administration and management of all subscriber devices. The system core interacts with devices via various protocols, including CWMP (TR-069) or USP (TR-369) and implements various control and monitoring scenarios.
The system can implement both fully automatic business logic with flexibly customizable policies, and semi-automatic, with management of device in manual mode.
The structure of the server includes the following components: Support Portal, Admin Portal and File Server.
Support Portal

The primary objective of Support Portal is to detect the device, to study its current state and make the necessary changes to its configuration if and when needed.

Admin Portal

The aim of Admin Portal is a solution of tasks directed to creation of mass operations for subsequent transfer to registered devices (Firmware). The Portal shows the results of task execution, and also allows you to carry out the CPE database search and administration of users that have access to this system.

File Server

File Server is important for execution the following tasks:

software update, which happens by downloading a software file that contains the tasks of updating
collecting configuration files


The server supports CWMP protocol (TR-069), however, the system architecture allows you to connect any device that works with various protocols, to run it in the cloud environments and to use cloud management systems such as Kubernetes, Docker swarm or Rancher.
Cost of services
Openness. Transparency. Honesty.
The price for our services and products will be set individually depending on the volume and complexity of the project.
For a preliminary analysis of your software product cost, fill out
the feedback form
or use our
contact address
.
About our company
Find out more about us and see our professional competence
About company
TR-069 - advanced solutions in the market
TR-069 is a company developer of a specialized software which was established in 2008. The company is specialized in the development and implementation of solutions in the field of management and monitoring of equipment and services for telecom operators. Software systems development center is located in Kazan, Russian Federation.
TR-069 – quality is our middle name
TR-069 has one of the largest and long-term experience in implementation of projects in Russia and CIS that takes into account the specifics of subscriber equipment supplied to this market. The company participated in the development and adaptation of solutions for management and monitoring of devices for Rostelecom, MTS, NETBYNET. In the local market TR-069 is actively working with many large telecom operators: Rostelecom, MTS, MGTS, etc.
TR-069 - together we shall achieve more
The solutions offered by TR-069 are not tied to the type of subscriber devices and allow you to work with any device, taking into account both the manufacturer of this device and the applicable licensing policy. The center for product development and technical support is located in Russia, communication with direct product developers is carried out in Russian, German and English languages.
TR-069 - always open to new ideas and models of cooperation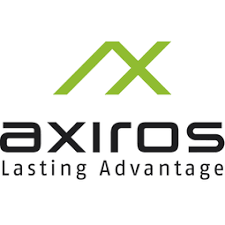 It is No1 choice for telcos, service providers and device manufacturers worldwide for open and vendor-independent (IoT) Device Management.
www.axiros.com
For more than 10 years, we have been supplying and servicing Axiros GmbH products.
We have the right to supply, install and carry out warranty and post-warranty service of the following Axiros GmbH products in the Russian Federation and the CIS:
AXESS | IoT & Device Mgmt
AXTRACT | QoE Monitoring
AXACT | TR-069 USP Stack
AX69 | ACS for SMBs
AX BIZ | Business Router
AXWIFI | WiFi Optimization
AX DHCP | IP4/6 DHCP
AX OTT | User Experience
AX MOBILITY | SDK For Apps
AX DOCSIS | Provisioning
As a first step in successful cooperation with TR-069, contact us for more information.
Our advantages
Advantages and differences from competitors
Advantages
We cooperate with
many companies
all around
the world
Customers by geography: Our customers represent Russia, Germany, USA, Italy, Netherlands, Ukraine, Armenia, Lithuania and other countries.
10

At least 10 professionals involved in one project

11

More than 11 years experience

30

Over 30 realised projects

100

100 satisfied clients
Contact us
Contact information
Legal address 18, N. Yershova str.
Kazan 420061
Republic of Tatarstan
Russian Federation